Locally and internationally, sustainable living has become more popular than it has ever been before. From fair trade coffee to sustainably sourced cotton clothing, we're seeing more and more people opting for trendy ethical options. Despite the fact that the rise in popularity of sustainability is beneficial for many aspects of society, there is a level of exclusivity to it when it comes down to the price tag. Ethical shopping is almost wholly aimed towards the economically privileged. The price increment of sustainable vs non-sustainable is considerable and for the mass population, unaffordable. 
In 2015, the retail and sustainability survey found that 'more than two-thirds of individuals consider sustainability when making a purchase and are willing to pay more for sustainable products.' In Malaysia, studies show that 69% of consumers are socially conscious and "8 in 10 consumers are willing to pay extra for products and services that come from companies who are committed towards creating a positive social and environmental impact". What this shows us is that there is a huge shift in mindset that is happening amongst the consumer base, sustainability is becoming more mainstream and it is more important than ever for businesses to start thinking more deeply about it.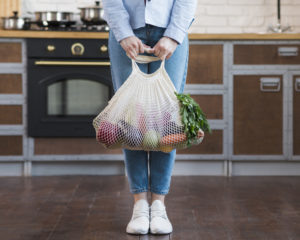 With the rise of the conscious consumer, there is a greater sense of pressure to participate in sustainability in as many aspects of life as possible. There is also an element of shame when purchasing from cheaper, non-sustainable options. This pressure doesn't just stem from peers, but also widely from social media. As more exposure has been brought to the unethical ways in which big companies produce their products, the perception of these brands have become increasingly negative – along with the consumers who shop there.
However, it is not fair to blame the consumer for purchasing from these brands. The fact is, the products from these brands are cheap, and there are a lot of people who can only afford to buy from these big companies. Whether it being clothing, makeup, furniture or food, it is accessible and convenient. In a way, these big companies allow for everyone to be able to own the things they want and need. To blame the individual for 'supporting' these brands is to not address the root of the problem, only a symptom of it.
The biggest way to combat this issue would be for more widely available affordable sustainable options to become present or if we want to dream really big – institutional level change with legislature against brands from using unethical labour. However, when it comes to the legislature, it is a complicated issue because it is a global one. Companies tend to outsource to developing nations where the laws allow for them to operate in these inhumane ways. For the change to be holistic, there needs to be a global push for these practices to be mandated against and it is going to be a long time until we see those structural level changes.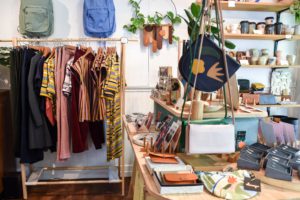 What research has shown us is that consumers are willing to spend a little more on products that do good and as more and more of these brands come up, it is important to be mindful that although individuals are willing to fork out more money for a product with a cause, being able to do so is inherently rooted in privilege. The fact that people wouldn't mind spending more doesn't mean that they always can. It is easy to shop ethically and consciously when you have money to spend, but when your concern is putting food on the table every month, scouring thrift shops and searching for the few affordable sustainable options out there just isn't a priority. Until we live in a world where every product is cheap, ethically sourced and sustainably made, let's try to shift our mindset from blaming and judging those who opt out of sustainable and ethical shopping and focus more on holding big businesses accountable. 
We intended to list down some local, sustainable and affordable brands, however, upon researching there are sadly close to no products that fall into this category.