Uplifting the lives of those all around us 
Homelessness is an ever-growing problem that affects over 1.6 billion individuals all over the world. When it comes to the homeless population of KL, many of us are blind to their existence because so many of us have been sheltered from ever seeing them. However, homelessness is a big problem in our country with there being over 2,000 homeless individuals in just the city centre alone. One organisation working to empower the urban poor and homeless community is Yellow House KL, we took some time to talk to them about what they do and on how to create sustainable impact:
What is Yellow House KL?
Yellow House is a non-profit community organisation that focuses on uplifting the lives of the underprivileged in Malaysia.
How did Yellow House KL start?
Yellow House KL started as the brainchild of our founder, Shyam Priah with the support of some friends with whom she had worked on community projects prior to the NGO's formation. Shyam has always had a passion for community projects even before the formation of YH. 
How long have you guys been around for?
Yellow House KL was formed in 2012, we are currently in our ninth year of operations.
What was the initial goal when starting Yellow House KL and how has that evolved?
The initial goal when setting up Yellow House was to uplift the lives of the underprivileged around us. While the goal in itself has not changed, we have evolved into placing greater focus and emphasis on looking for sustainable solutions for our beneficiaries. We have moved beyond providing direct aid to a more sustainable model of providing capacity building skills to increase the employability of our beneficiaries. In the same vein, we are also moving towards sustaining our own operations with a social enterprise and social business model.
Can you elaborate on some of the initiatives at Yellow House?
Our biggest success story is The Unseen Tours, where we get street friends to provide a tour of "unseen" parts of Kuala Lumpur to visitors and locals alike. We have also worked extensively to help individuals within the homeless community get off the streets by finding them employment and housing through our network of partners. We are currently developing an urban garden in the heart of KL and aim to use this space to empower community members to learn self-sufficient gardening.
What are the Unseen Tours?
Unseen Tours are where our street friends; who are our beneficiaries, provide walking tours for locals and tourists to see parts of Kuala Lumpur that are not usually captured in tourist-centric tours.
What has the response been from the people who have taken the tours?
The response has been really positive so far, and we find ourselves fully booked at times. It's fair to say the demand at times exceeds the supply as we have a limited number of street friends who conduct the tours.
What is the biggest challenge you've faced being a non-profit?
The biggest challenges are on two fronts – sustaining our operations, and also in working with our beneficiaries. Building relationships with our beneficiaries, and subsequently maintaining them takes a very long time, and sometimes there are those who drop out of our programmes.
How do you fund your operations?
We fund our operations mainly through our volunteering residence in Ampang where volunteers from all over the world come to stay and later become our human capital, helping us conduct programmes and lead engagements with our beneficiaries depending on their own expertise. However, as the pandemic limits volunteer movement, we've also received grants from various organisations to carry out aid work.
How do you measure your impact?
We measure our impact by the amount of people whose lives we have managed to sustainably uplift. To date, we have managed to uplift over 100 beneficiaries.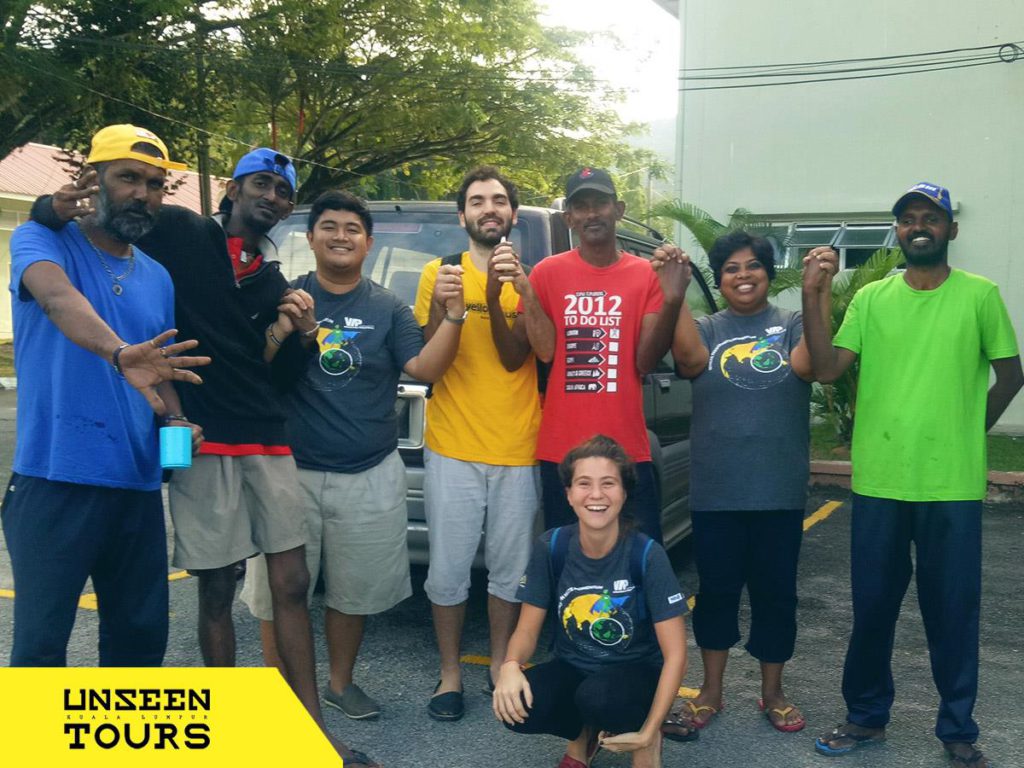 Why did you choose this cause to champion?
We chose sustainable livelihood as our primary cause because we believe it is our civic duty to put our knowledge to good use in order to create more sustainable solutions when we set out to help the underprivileged people.
What are some notable milestones in the journey of Yellow House KL?
One of our recent milestones was being able to fundraise almost RM 100,000 to deliver essential goods to thousands of people from the B40, migrant and refugee community during the Movement Control Order (MCO) period.
Are there any moments that stand out to you as particularly meaningful throughout your journey?
The fundraising we did during the MCO would really stand out because during that time we all collectively faced a sense of uncertainty. The amount of donations that came in truly demonstrated compassion even during such trying times, and showed how much Malaysians are willing to contribute to society.
As an organisation that often works with marginalised communities, what are some of the misconceptions Malaysias have about the urban poor/refugees and what has been the experience of educating the community?
This is an ongoing challenge, as many Malaysians do not always understand the situations which force certain refugees or migrants to end up in Malaysia. However, we believe that these are in the minority and the majority of Malaysians are always warm and welcoming and are able to show empathy to these marginalised communities. As we attempt to uplift their lives, their own transformation should be a testament that not all migrants and refugees are here to do menial jobs or participate in illegal activities.
How do you see the company evolving and growing over the next couple of years?
Being a community organisation, we aim to scale to a point where we can run several sustainable programmes on our own. As mentioned previously, we are working towards the goal of having a social enterprise model and that is the direction we are actively pursuing, to ensure our own sustainability so we can serve more of the community. 
Check out Yellow House KL: http://yellowhousekl.com/ngo/