My whole life I have been known as the carefree happy girl. In my childhood and teens, people would describe me as someone who walks around full of sunshine surrounded by butterflies living this seemingly perfect life. I was so naive that it allowed me to be unbelievably optimistic. I genuinely believed life was pretty easy and that although bad things happened in this world, they would never happen to me. But of course, life doesn't always go the way you think – bad things did happen to me and it took a lot of weird, sad and scary experiences to change me from a person who thought she was invincible to a person who was painfully aware of her non-invincibility.
This was a necessary growth; you can't live your whole life thinking everything is always going to go according to plan and that every experience will leave you unscathed. You can hope for the best but you should also be aware that sometimes things don't quite work out. The first time I ever truly felt anxious was when I was in an unhappy relationship. This person and I were not compatible and I would often walk on eggshells to ensure that nothing I did would set us off into an argument. I cared a lot about him and I was blinded by puppy love so I did whatever it took to keep the peace. What I didn't realise was that constantly feeling nervous that you were going to say something or do something to trigger a big reaction was anxiousness. I didn't think it was anxiety because I didn't think that I was someone who could experience anxiety – I'm someone with pretty good mental health, I'm the happy girl.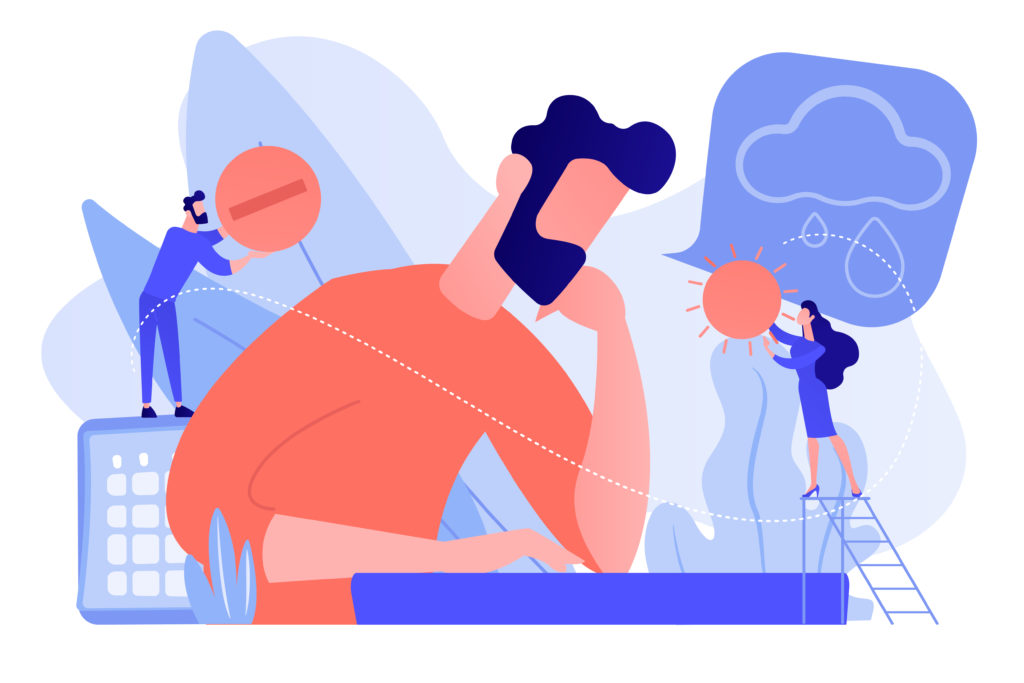 Flash forward a year and a half, the relationship is over and we're 8 months deep into this pandemic. My body decides to rebel against me and develops chronic hives – an immune condition where your body is trying to protect itself when nothing is harming it, causing harm to itself in the process. For the first time in my life I experienced health-induced anxiety. I walk around all day every day just waiting for the ball to drop, waiting for my throat to close and for my body to be covered in hives. This fear follows me around like a heavy weight all day and all night, I can distract myself for moments but it's ever-present – like a dull headache nagging at you all day. When it gets bad it feels like there's no blood in my head, my vision gets blurred and I feel like I'm going to pass out. 
I had no idea that anxiety could manifest physically, heck, I had no idea what anxiety even felt like. For so long I had confused simple, easily-mediated nervousness with anxiety but it's not the same and it's really hard to understand what it feels like without ever feeling it yourself. Prior to truly experiencing anxiety and panic attacks, it was hard for me to empathise with people who did suffer from it. I didn't realise how mentally exhausting it was to carry this burden around with you. I didn't realise that even if you catch yourself and try to correct your thoughts, when the anxiety gets to your body you just have to ride the wave of discomfort to come out of it. 
Anxiety is no joke and I can safely say out of most of the wild and crazy things I've done in my life, this has been the most taxing. My anxiety is situational, it was around when I was in a bad relationship and it's around now while I'm unwell. But one day, just like my relationship, my hives will go and so will the anxiety that brewed from it. However for many out there, the anxiety follows them for no particular reason. It's inexplicable and it's mean – debilitating you at the exact moment you need it to subside. Living with this constant anxiety for the past 8 months has been an eye-opening experience. Never have I had such a constant feeling of being truly afraid of something that is likely not going to happen. All I do is dream of the day when I will feel like myself again, when the weight is finally lifted and I'm free of all this unnecessary fear. I feel the pain so deeply and it's only been months, what about those who've lived with anxiety for years? 
"The human spirit is so special in that way, it can endure so much and still find the ability to be happy."
One thing I have realised is the resilience we have as individuals to endure feelings and experiences that we never thought we could. When I had my first panic attack I didn't think I'd be able to take that feeling even one more time, but it came over and over again. No matter how hard, it wouldn't stop and even though I didn't think I'd be able to, I got through it. I could still laugh, I could still smile and I could still find joy even though in the moment it felt like I never would again. The human spirit is so special in that way, it can endure so much and still find the ability to be happy.
My empathy has grown tremendously, mental health issues are no laughing matter and they can manifest in really scary physical forms. I try to keep in mind that especially during these turbulent times it's so hard to mediate bad thoughts when we face uncertainty every day. I never thought I would be someone struggling with anxiety, and from the outside looking in you'd probably not be able to catch that fact. I try to remember this when I approach others – just because someone seems to be holding it together doesn't mean they aren't going through something themselves. What I'm trying to focus on is finding ways to get through the bad days and enjoy the good ones because all we can do is take things as they come.