I believe that in life, one of the most beautiful things that we can experience is friendship. It's not a necessity that you can't live without but it sure as hell makes the mundanity of day to day life tolerable and even enjoyable. I've always been a person who valued friendship above all else, of course, family tops the list but the line gets blurred with the friends who've been through it all with you. 
In my entire life, I've only ever had a couple of friendships implode and fall apart. Mostly some friendships fade over time with no hard feelings and some friendships stand the test of time and space apart. The world prepares you for heartbreak, we see it in movies and read about it in books – we know it's a natural part of growing up. No one warns you of the deep pain that is felt when you lose a friend. It's an underrated love.
My approach to friendship comes with the headspace that this will never come to an abrupt end. Maybe it will fizzle if we don't truly connect, but it's not going to be a huge dramatic break-up the way it happens with significant others. So the few times that friendships have come to an end in that way, it shattered my heart harder and deeper than I ever saw coming.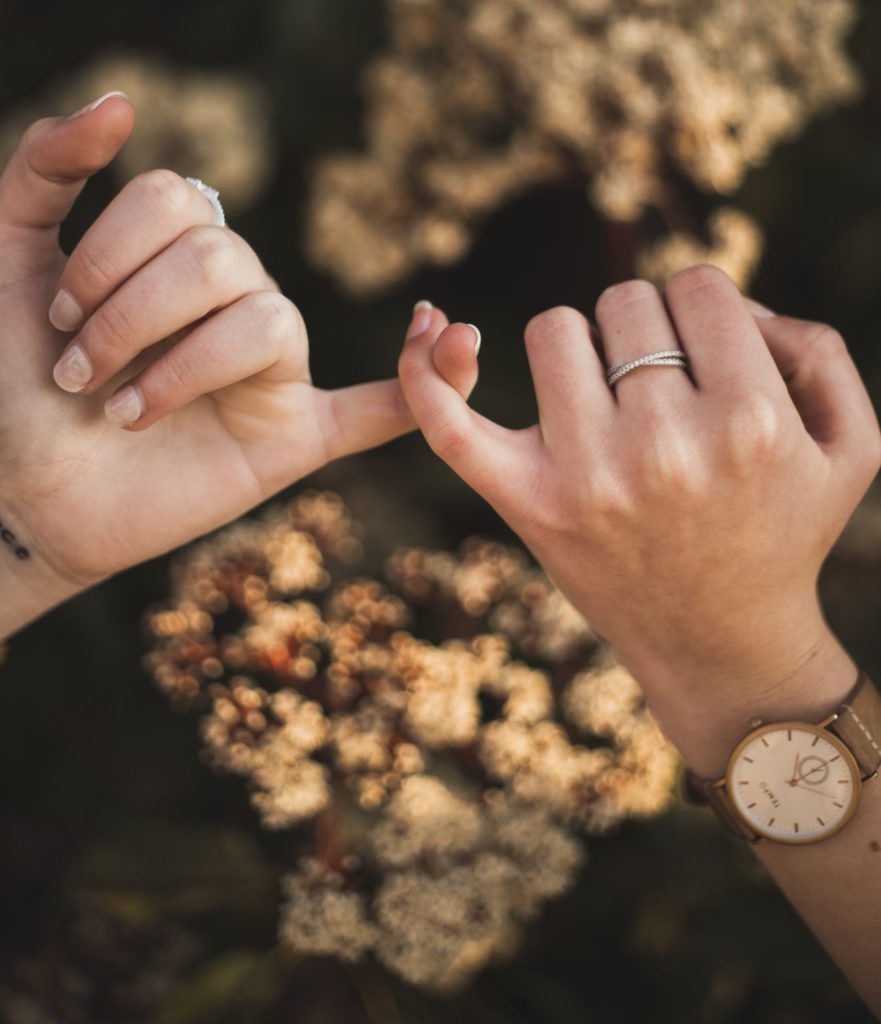 It's hard to describe the feeling of losing a best friend. It's kind of like losing a piece of yourself. Your friends are the people that you are utterly you around, you don't feel shy or insecure or embarrassed with them because they know who you are and love you because of it. You trust them with your ugliest side and depend on them when you can't depend on yourself. It's a pure connection because nothing is holding you together apart from the mutual desire to be in each other's lives. There's no romance nor sex nor children nor finances that force the relationship to be sustained. The two people are bound by nothing more than pure platonic love.
That kind of pure love is hard to find. Not many people will love you unconditionally and expect nothing in return. Good friends are hard to come by and when you have them in your life it makes the human experience richer and more beautiful. There's security you feel in friendships that you don't feel when in romantic relationships or even sometimes in familial relationships. It's a chosen family that is supposed to stand by you through it all. So when a friendship starts to go sour, it's so hard to recognize it and let it go. 
When one of my friendships went sour, it happened without me even realising it at first. I started to subtly feel the disconnect and imagining a life without this person, which at one point felt earth-shattering, became more and more manageable. I forgot the joys that we shared because I saw this person changing in ways I didn't particularly like. 
The thing about being friends for years and years is that people change with time and if you're lucky, you can grow together at a similar pace with a similar mindset and similar goals. However, there is the chance that you can grow apart, become completely different people until one day you realise that maybe the only thing holding this relationship together is time. 
It's a tough pill to swallow when this happens because usually you only realise it when it's too late. You don't have the energy to fight for the friendship anymore because you've lost a lot of the joy that makes it worth fighting for. It starts slow, you first feel mildly irritated about things that you used to like about them. Then you start wanting to see them less, not putting in as much effort to ensure that they have a place in your life. Eventually, you start to feel like you don't even want them around anymore and it can be so confusing because you don't understand why you feel this way. 
With the experience I had, I let this animosity for this person stew and live only in my mind. I wasn't enjoying our friendship anymore, but I also wasn't willing to have a conversation about it or put in the work to fix what had gone wrong. I struggled to see things from the other person's perspective and didn't look at myself for the role I played in it. I was also scared that if we were to have a conversation, that it would result in our friendship coming to an end. A part of me knew that this was likely going to happen one way or another.
All relationships are a two-way street, there is no way to look at a situation and place blame on one person. I can try to absolve myself of responsibility for what happened but we know that just isn't true. 
Only when the pot had finally boiled over and things had been taken too far, did the two of us have a conversation. I don't know if I necessarily have regrets about how this conversation went, but I regret not bringing things up with this person sooner. Because when we spoke, the frustrations and anger that I was holding in my heart were also shared by her. It wasn't just me that was hurting but her too. We had both avoided being honest with one another because we both knew that things weren't working anymore. 
I had spent so long indulging myself in my emotions and painting her out to be the bad guy that I never took a second to think of how she felt. She was also growing apart from a friend that had been part of her life for so long. She was also experiencing the growing pains of changing and becoming who she wanted to be. I didn't realise that we were both coming from a place of immense hurt. 
What's crazy about this story is that the friendship ended at the same time my romantic relationship ended. I was heartbroken in lots of ways but if I'm being honest, my heart hurt harder and longer for the loss of my friend than the loss of my boyfriend. She had been a part of my life for so long and we'd maintained a friendship for over a decade.
We shared so many laughs, so many adventures and so many good times that when it all came to an end, it was hard to believe. I was disoriented for so long afterwards, my life felt like it had so drastically changed in a couple of days. 
"sometimes losing someone helps you realise that there is an ease that comes with letting go"
However, what did happen was the realisation that the people that stood by me and supported me through one of the toughest times were the ones who were meant to be in my life. Sometimes losing someone helps you realise that there is an ease that comes with letting go. All the time I spent thinking and wondering about this person was returned to me. I understood what I needed from a best friend and the tough lessons learnt when things fell apart also strengthened the friendships I still had. 
Sometimes the hardest thing to do is let go of something you felt was going to be permanent in your life. However you'll realise that letting go brings a lightness you were seeking and as sad as it may be, some friends are around just for a season. They help you grow, teach you lessons and accompany you to the exact point in your life they're supposed to. 
What I realised is that we have to be grateful for all the friends we have in our lives, the ones that stayed for a season and the ones that'll stay for a lifetime.